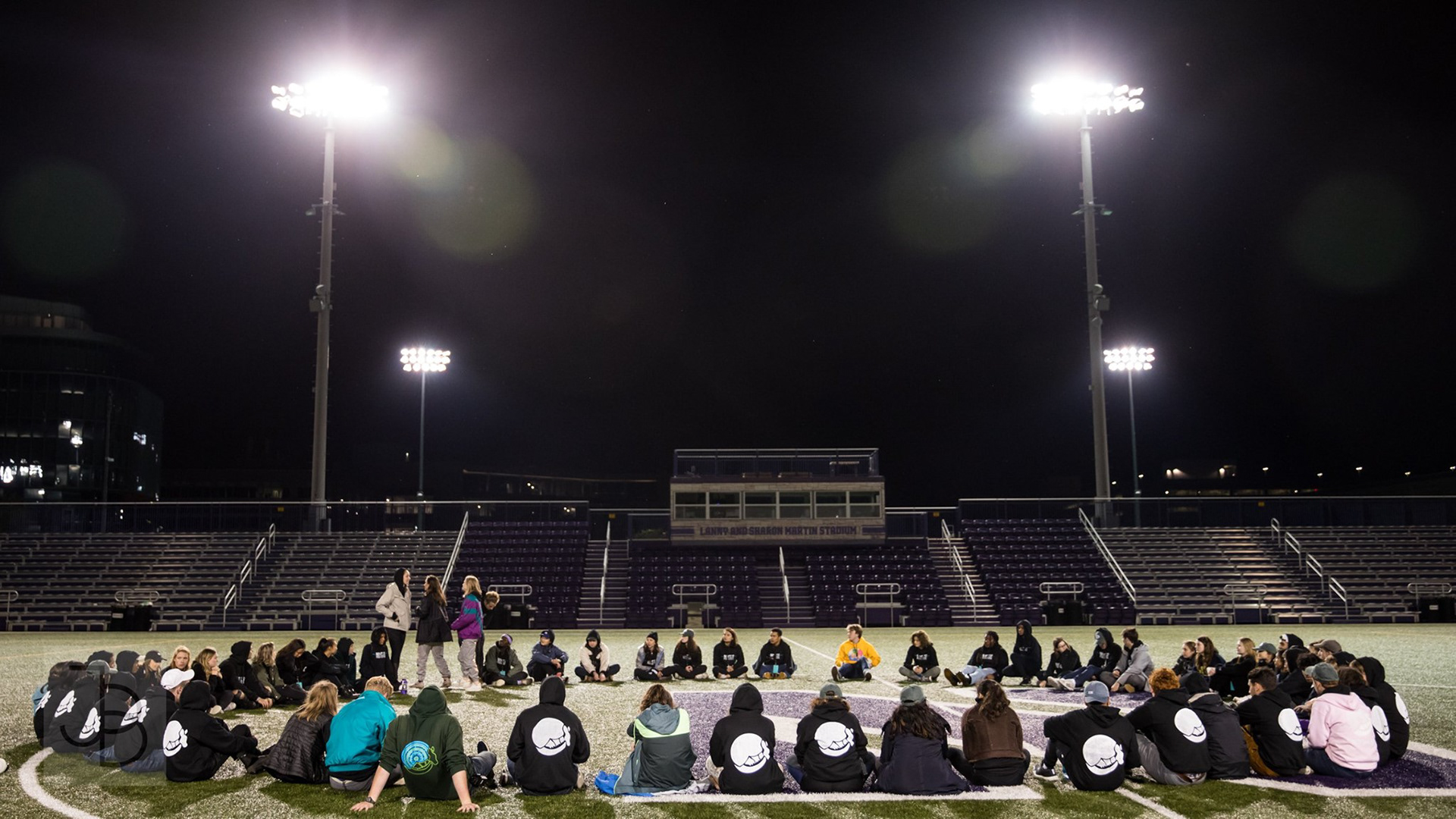 Mayfest Productions is a student organization at Northwestern University that plans and produces the nation's largest student- run music festival — Dillo Day, with over 12,000 festival attendees. The organization is comprised of

10 committees and subcommittees

— The General Board, Booking, Corporate, DIW (Diversity, Inclusion, & Wellness), Production, Programming, Promotions, Tech Team, and UR (University Relations) — with a number of core responsibilities and cross-committee collaborations that translate directly to the success of our events. In addition to the festival, Mayfest hosts and promotes a number of other programming events including Battle of the Bands and Battle of the DJs. 
Mayfest Productions is

committed to fostering community on campus

with events and campus engagement. The organization strives to bring people together through music and seeks to curate diverse, inclusive, and accessible spaces while creating experiences for

all

to enjoy. 
Ultimately, we love music, we promote community, and, most importantly,

"We Do Dillo Day."
"WE DO DILLO DAY."
BUT THAT'S NOT ALL WE DO.
Although it's easy to conflate the two, Dillo is not all we do. The slogan

"We Do Dillo Day"

is an important part of the Mayfest brand as it 
encompasses a large part of the Mayfest spirit. Still, Dillo represents only a part of who we are as we host a number of events throughout the year including the aforementioned Battle of the Bands and Battle of the DJs amongst a number of others and
foster a community for our members that is unrivaled
by many organizations on campus.
Northwestern University's Mayfest Productions is a student organization that hosts the nation's largest student-run music festival, Dillo Day, along with a number of other events. Given Mayfest's ongoing interactions with a number of individual entities, the organization upholds a responsibility to gain and maintain the confidence of its stakeholders (including, but not limited to, the student body, the residents of Evanston, and our sponsors). In accordance with this responsibility,

Mayfest's Core Values

are as follows:
1. Mayfest Productions is committed to creating diverse, inclusive, and accessible environments in which members (both within and without the organization) feel a sense of equal value and belonging.
2. Mayfest Productions remains dedicated to cultivating an environment in which there is (1) mutual respect among its members in addition to attendees of Mayfest-sponsored events and (2) respect
towards the spaces (both social and physical) which we occupy.
3. Mayfest Productions seeks to foster community at Northwestern together through university-wide events such as Battle of the Bands, Battle of the DJs, and Dillo Day.
4. Mayfest Productions encourages its members to actively understand the way in which they impact their environments and use that awareness to inspire self-development.
5. Mayfest Productions strives to remain transparent in communicating necessary information to the entirety of the organization and its aforementioned stakeholders — barring any contractual obligations.