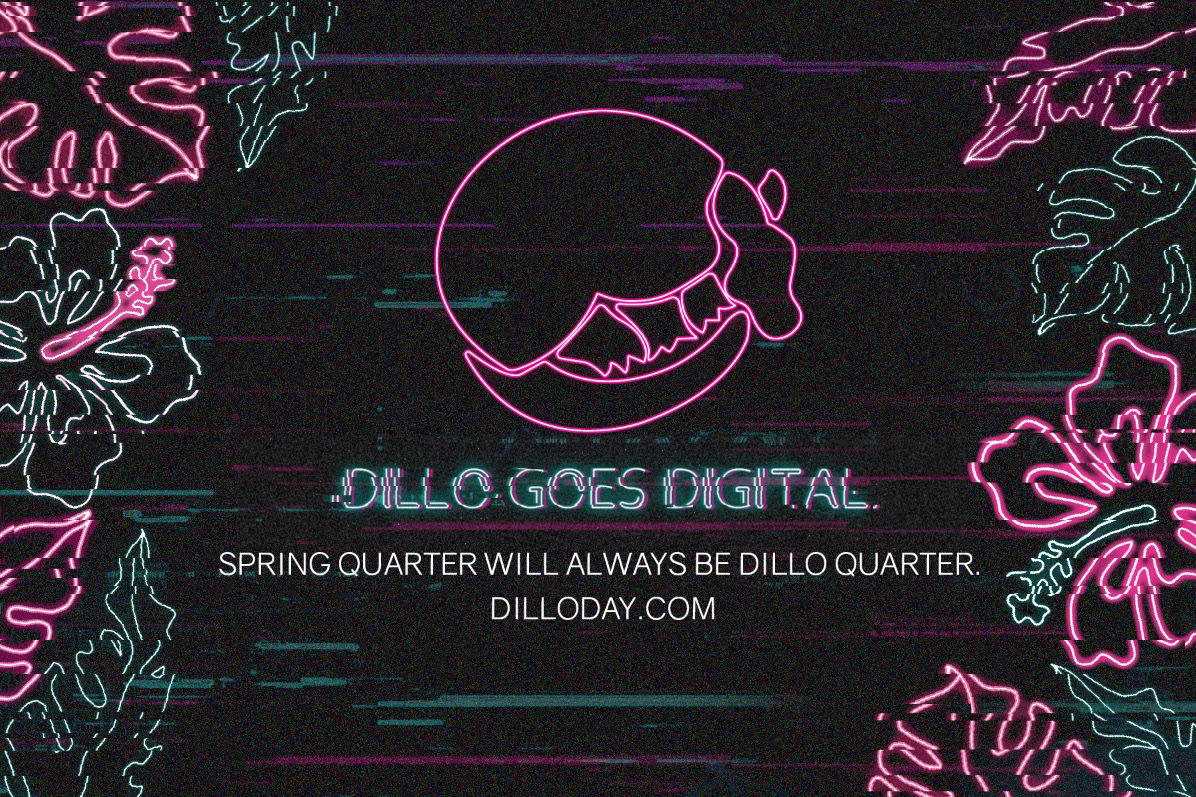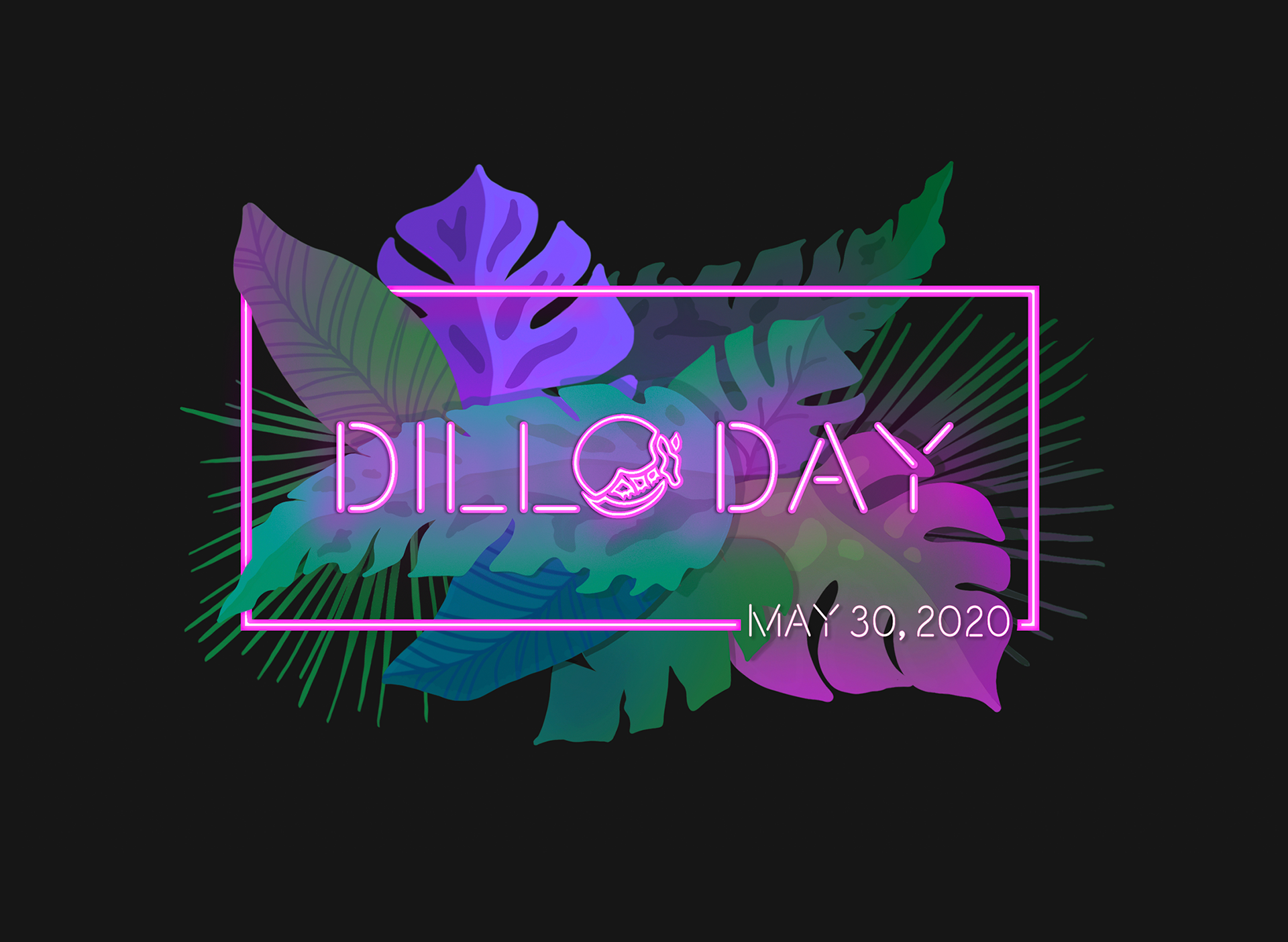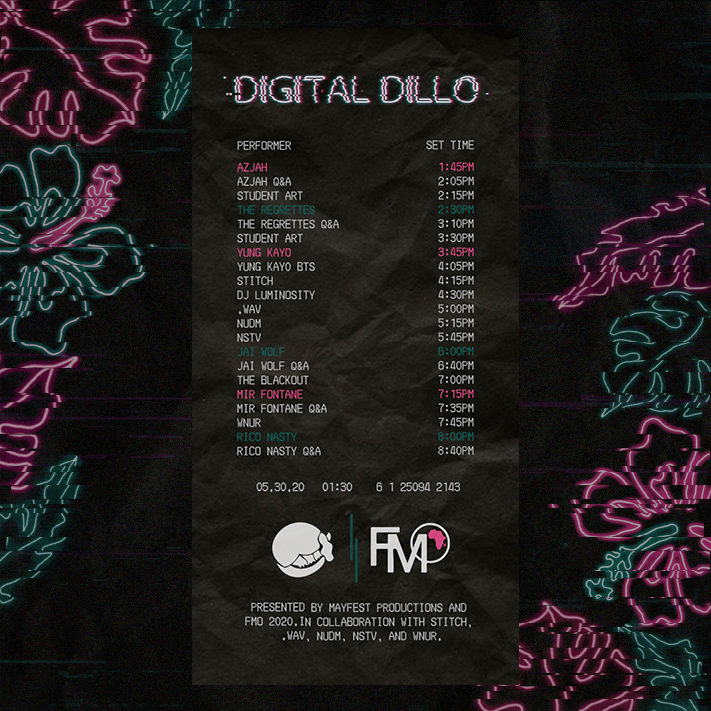 On May 30, 2020, Mayfest Productions hosted the first ever Digital Dillo. The typically in-person festival scheduled for that date was moved to a virtual format due to COVID-19. Still, the organization was able to secure

The Regrettes, Jail Wolf, and Rico Nasty

for the virtual Main Stage and

Azjah, Yung Kayo, and Mir Fontane

for the virtual second stage of the

"Neon Nature"

themed event. Similarly, Mayfest and FMO collaborated with a number of other Northwestern student organizations including

STITCH Magazine, .WAV, NUDM, NSTV, The Blackout, and WNUR

to bring student entertainment to the digital festival.